Microsoft Azure Dev Tools for Teaching
Software for educational/research (Azure Dev Tools for Teaching)
Faculty, staff, and students can get the software herethey need for educational/research purposes here for free through Azure Dev Tools for Teaching, offered as a benefit of the comprehensive license agreement. The use of software and operating systems that can be downloaded from here is restricted to the following. Please note that you cannot use this software for IT infrastructure or IT management within your organization.
Education
Academic project
Non-commercial research
In particular, the Windows Client OS included in Azure Dev Tools for Teaching is limited to the following three uses.
To teach science and engineering classes and conduct research
To design, develop, test, and demonstrate software programs for science and engineering classes and research
To conduct science and engineering non-commercial research
You may search the Web, use e-mail, and write reports for class and research purposes, but not for personal e-mail, Web site browsing, or writing. Please referhere for the guideline of using Azure Dev Tools for Teaching.
Example: How to install Microsoft Visual Studio
1. Access the URL below.
https://aka.ms/devtoolsforteaching
2. Select 'Sign in'

3. Fill the entry with the e-mail address issued by Information and Media Center (IMC)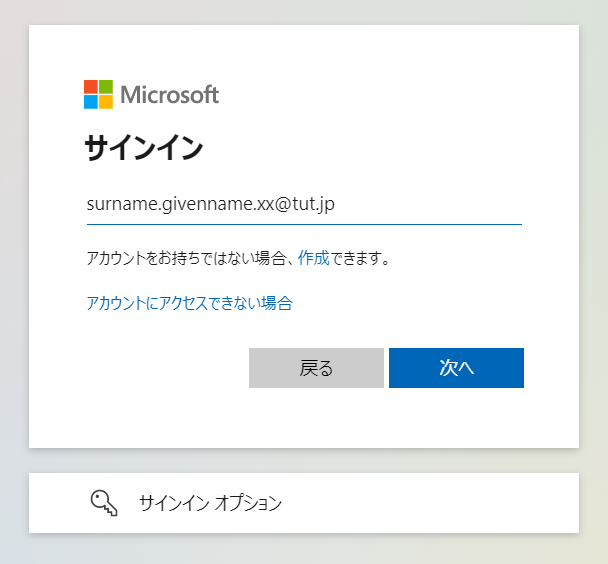 4. Enter IMC username and password.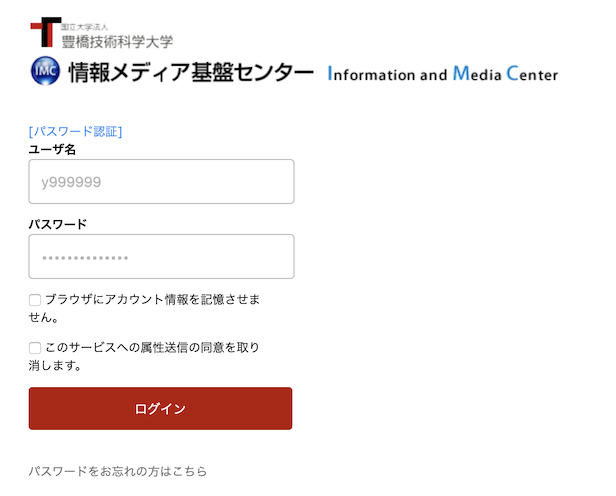 5. Check and confirm the content and select " I agree to the Terms of Use".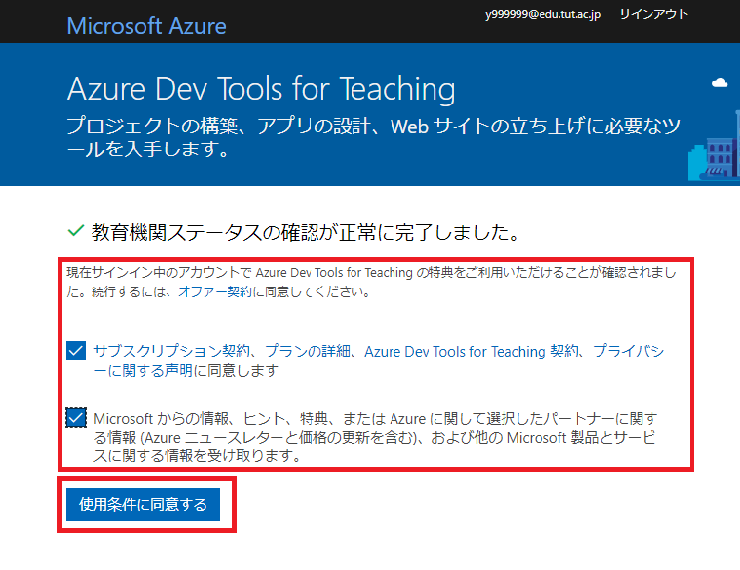 6. Select 'All services' →'Other' →'Education' →'Install the software' →'Software'.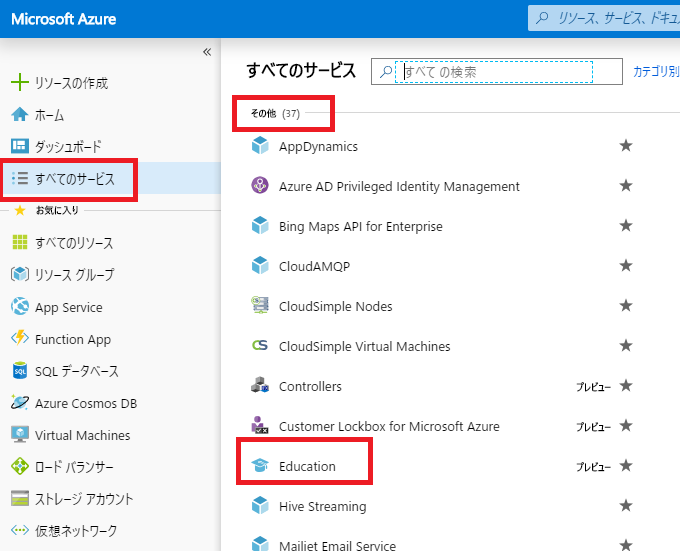 7. Select desired application (e.g., Visual Studio 64bit version) and get the product key with "View Key". Get the downloaded execution file with "Download".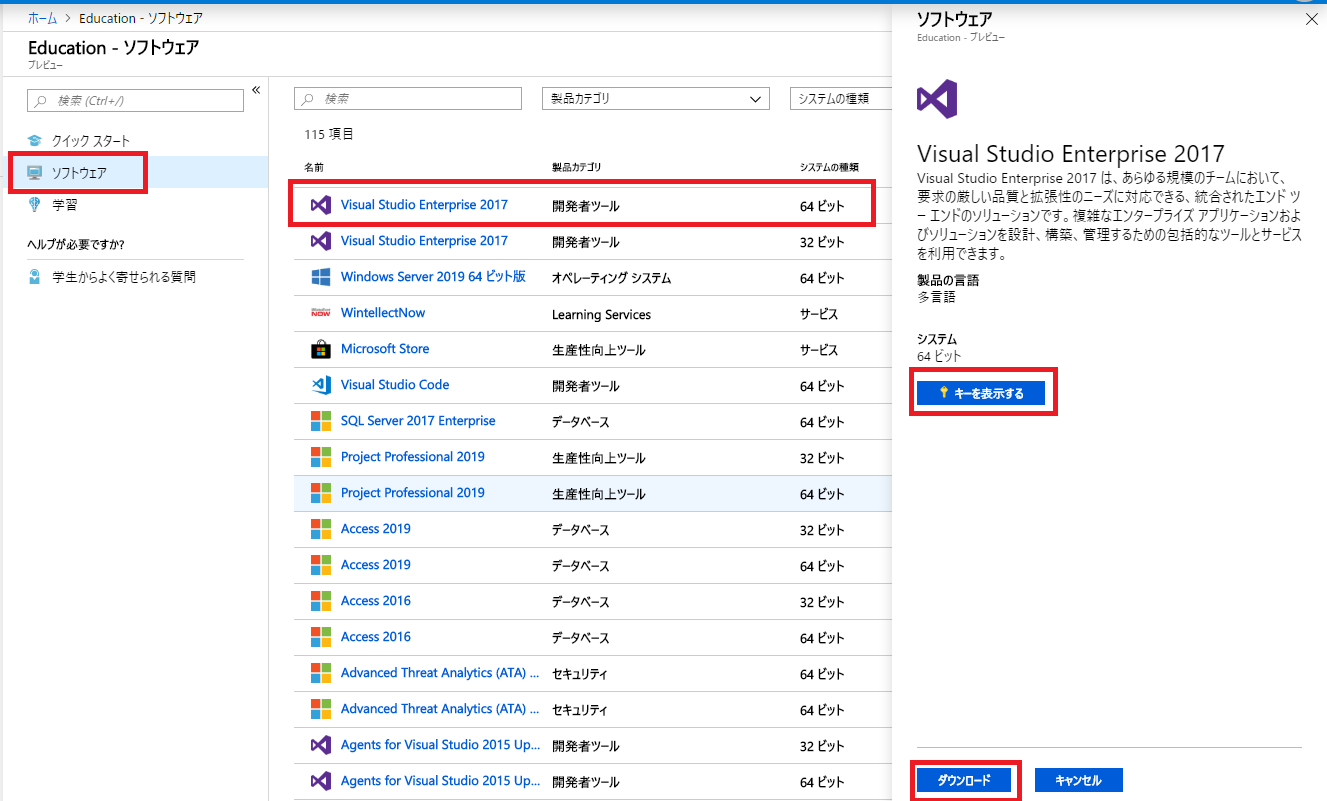 8. Start the downloaded execution file and activate the installer. Select the desired application and select "Install".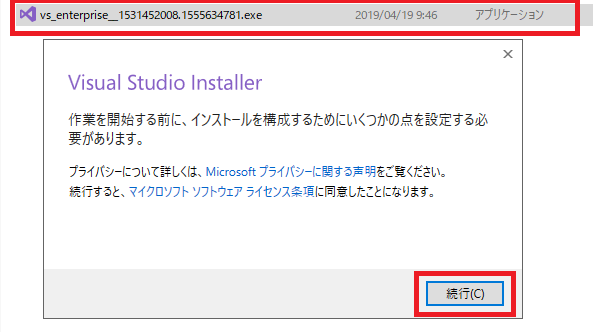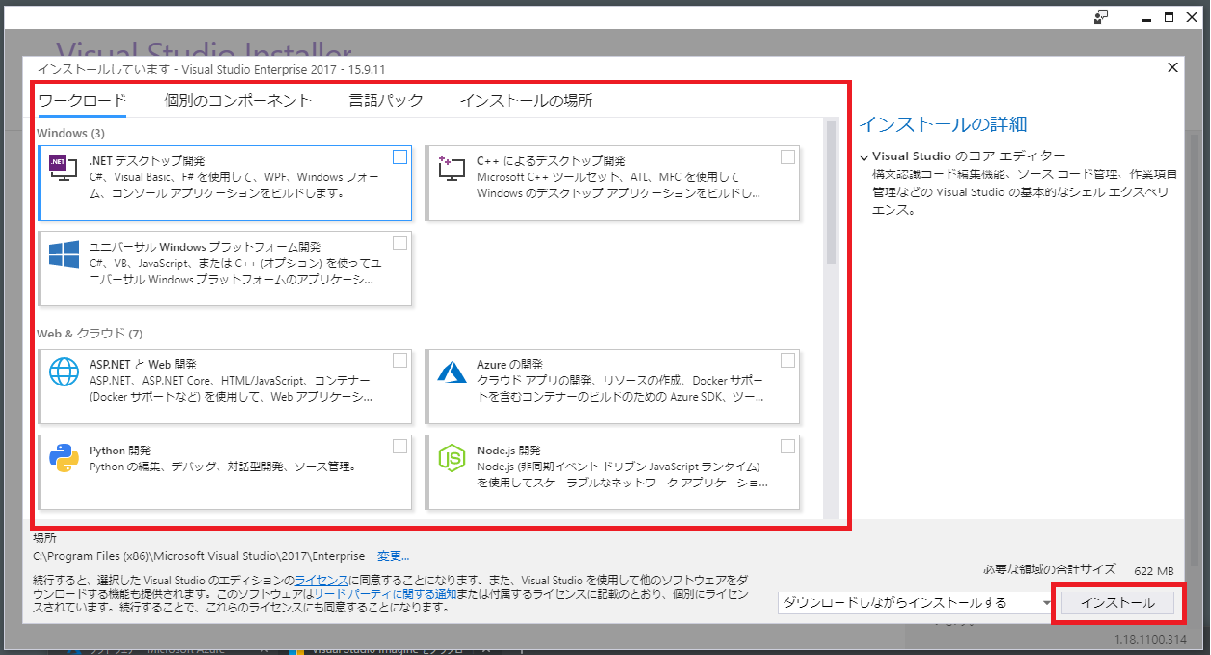 9. Activate the application and set the product key from "File" to "Unlock with product key"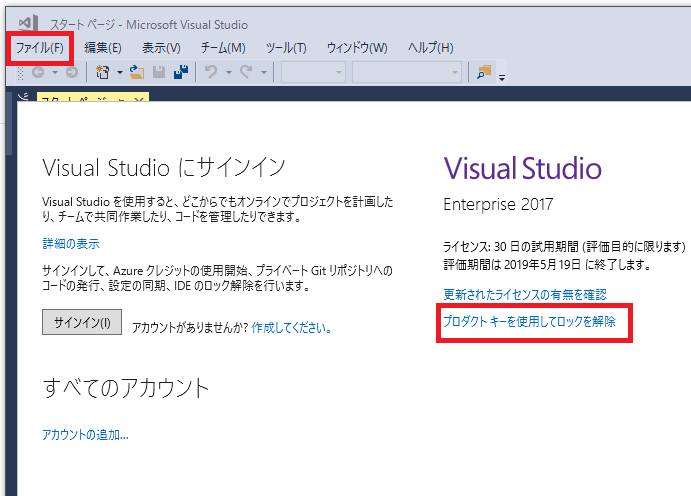 Inquiries regarding use
For inquiries regarding the use of Azure Dev Tools for Teaching, please check the FAQ of Azure support, Microsoft Azure. Information and Media Center is not the counter for the Azure Dev Tools for Teaching.